Our specialty is Suzuki GSX-R race bikes. We offer parts and service for your rockets!
We often acquire parts for other makes and models too, but only when we run across great deals.
If you have a need for speed, then you are one of us!

SPORT ELITE CYCLES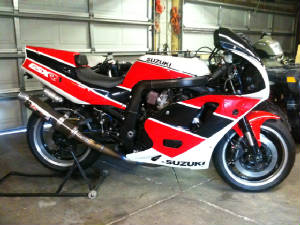 After months of work, the 1994 Suzuki GSX-R 7/11 is finished. Starting with a 1994 GSX-R 750 chassis, it was completely stripped to the frame and painted a satin black. ..a 1996 GSX-R1100 engine lives where the 750 used to, breathing through K&N filter pods the Mikuni 38mm CV are tuned and rebuilt. including new pilot jets, needles, float valve,seats and o rings, all new rubber gaskets... also utilizing Factory Pro extened air fuel mixture screws that can be adjusted without removing the carbs....Making the glorious noise is a a beautiful Yoshimura TRS titanium exhaust pipe with a carbon fiber silencer. The paint and bodywork reflect a 1990 GSX-R750 factory scheme shot with PPG 2 stage paint and LOTS of PPG 2021 clear. HeatShield Products "Lava Mat" is used on the inside of the lower fairings to protect them from exhaust heat. New 0 mile Dunlop Sportmax Qualifiers 120 front and 190 rear, New 0 mile Supersprox chain wheels and an RK 520 gold chain. New EBC brake pads, Goodridge Kevlar brake lines. All new fluids, thermostat, fan switch....Outside lips of the wheels are polished, centers are black with a blue pearl ... All top quality products used... way too much to list. ..call me for more info.
2 ways to buy.... Stock suspension as it sits now, or if you want the suspension custom tuned to your weight and riding style. I have a Fox Twin Clicker for the rear shock and will have the stock forks rebuilt with spec internals of your choice. $10,500 for the bike with the custom set up....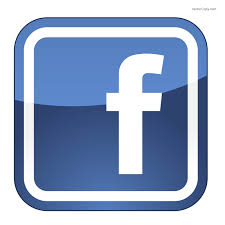 Keep up with us on Facebook
new parts, current bike builds
interesting motorcycle related feeds
CHECK OUT CURRENT EBAY SALES ITEMS
1991 1992 SUZUKI GSXR 750 BODY KIT ** PAINTER**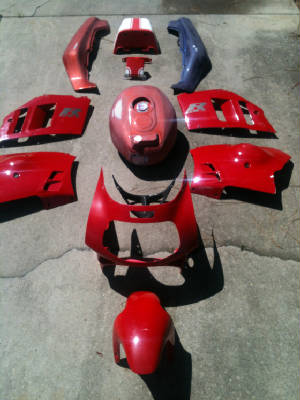 ALL ORIGINAL FACTORY ABS PLASTIC
1993 GSXR 750 body set, painter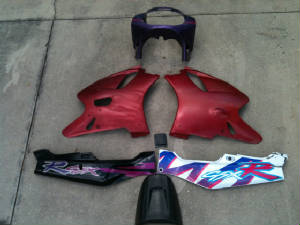 1988 1989 1990Suzuki GSX-R 750 body set with tank.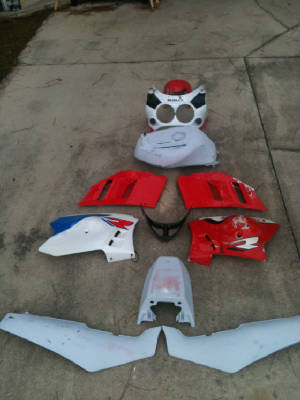 Recent builds that have found new homes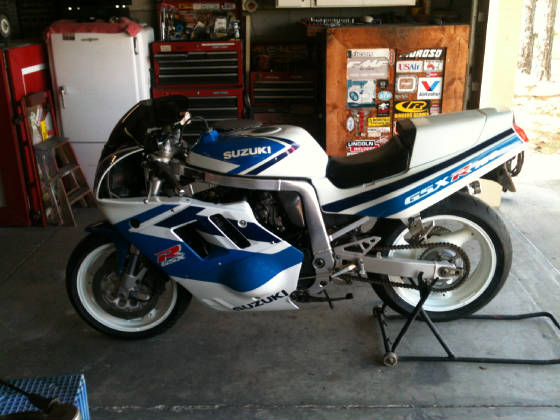 SOLD , Thanks Bill Geary
1991 Suzuki GSX-R750 with the factory Blue and White paint scheme
OEM Suzuki body work
Stock carbs, airbox and exhaust.
Freshly painted wheels
Recent brakes
1988 GSX-R750 ...SOLD! Thanks Tony!
1988 SUZUKI GSX-R750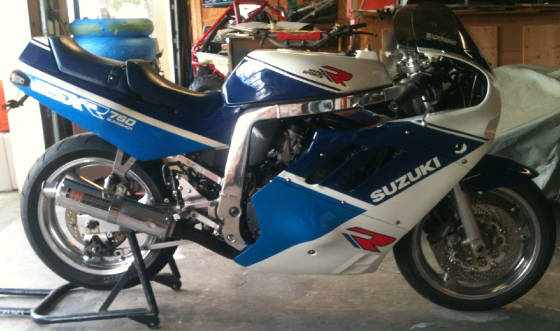 Very nice and clean 1992 GSXR 1100 WITH A 1991 WHITE AND BLUE FACTORY BODY KIT.
20K MILES, D&D PIPE, K&N FILTERS. GOOD TIRES, SOLO COWL
SOLD! to Les Gondes
Enjoy it Les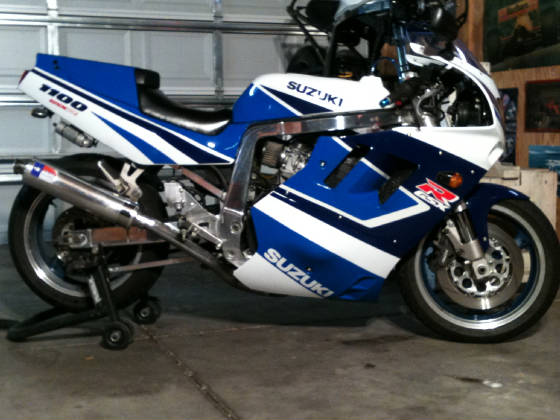 1992 SUZUKI GSXR 750 ALL ORIGINAL 14,500 MILES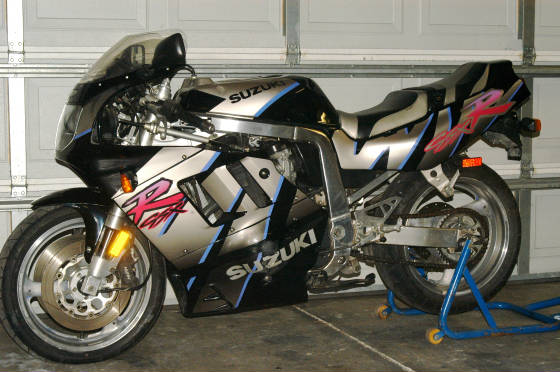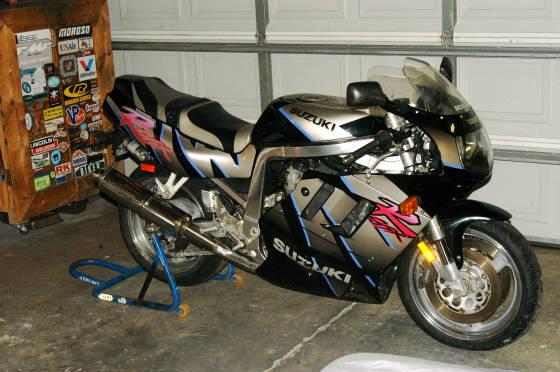 1989 SUZUKI GSXR750 25K MILES VANCE & HINES, K&N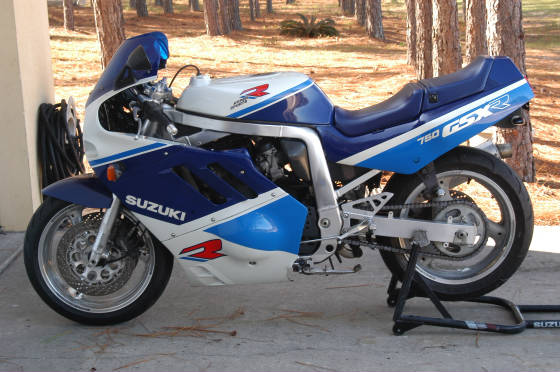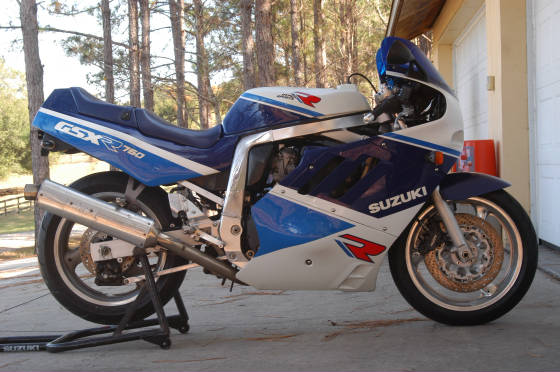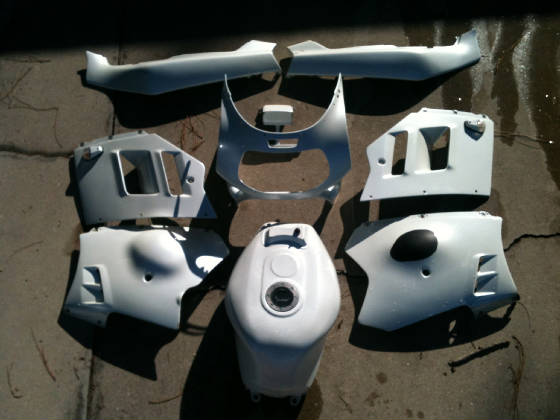 1991 1992 Suzuki GSX-R1100 body work, including tank on Ebay now 2/7/14
86-87 GSX-R 750 cases
88-89 GSX-R 750 cases
90 GSX-R 750 cases
93-95 GSX-R 750 cases
VARIOUS 750cc cylinders
86-92 BRAKE CALIPERS
04 SUZUKI GSXR 1000 REAR CALIPER, PASSENGER PEG BRACKETS
89 GSXR 750 MOTOR $599
SOLD!!! 1991 SUZUKI GSXR750 NEW OLDS STOCK UPPER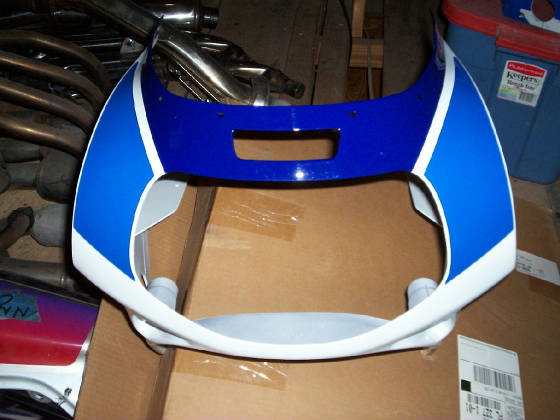 SOLD!!NEVER MOUNTED AS CLOSE TO PERFECT AS POSSIBLE
CORBIN CUSTOM SADDLE, EXCELLENT CONDITION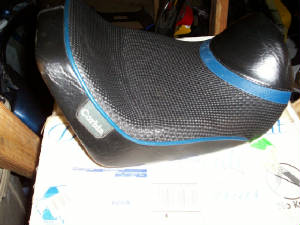 $200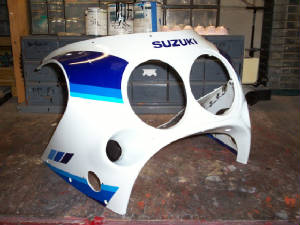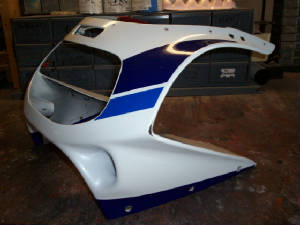 1991 92 GSXR1100 OEM FACTORY EXHAUST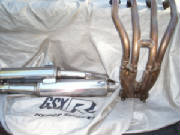 2001 GSXR750 SWINGARM IN EXCELLENT CONDITION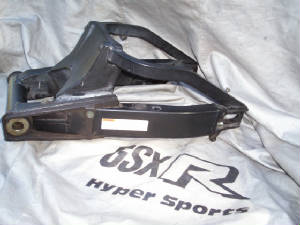 SWINGARMS FOR A WIDE VARIETY OF YEARS